Frisk Innerwear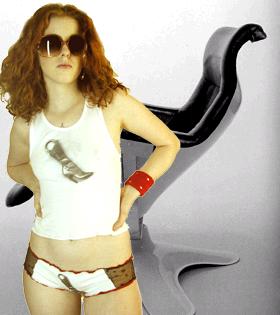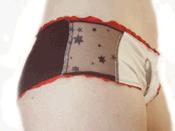 Frisk Innerwear
makes some really cute panties. I just saw some at
Find Outlet
but Hottpants reader Summer tipped us off to an online sale: Spend $10 - $50 and get 15% off, $51 - $75 and get 25% off, and $76 - $100 or more and get 50% off. You probably have to subscribe to their newsletter but it looks like it is worth it.
Above, my favorites are the tank top & panties with a big sexy boot on the front, the
Zion Brief
and
Zion Beater
.
Many other notable styles include Bad Girls Swallow, Go Go Happygirl, Full Throttle, and yes, they have panties with
cupcakes
on them.