Christian Panties!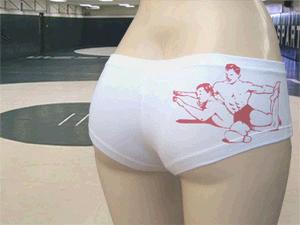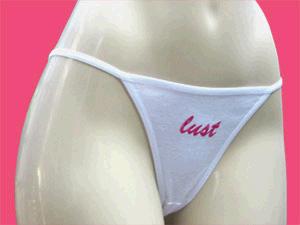 So, at
MissPoppy.com
you can buy "christian panties" that will make you "Feel God all under!" Although I do wish there were "Gluttony", "Sloth" or "Greed" or, um, "Adultery" panties available, the Lust & Envy thongs are great, and the "Christian Wrestlers" boyshorts are super cute & comfortable looking.
(confidential to E: they have a whole
Nun Fetish
page!)
P.S. What *is* that seventh deadly sin anyway?