Lola Staar Mermaid Panties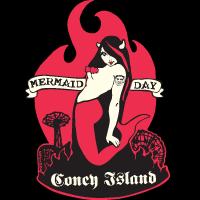 Coney Island fashion diva
Lola Staar
makes the
perfect panties
to wear to the
Siren Festival
, with a naughty devil mermaid swimming dangerously near your crotch! The second picture shows what she looks like up close. Scary yet enticing!
P.S. Hottpants only works four-day weeks, so we'll see you on monday.
P.P.S: Hottpants saw these panties at the Lola Staar Boutique at Coney Island this weekend and is happy to say that they also come in Red, our favorite flavor. Oops, we mean color.