Lingerie Models and Drag Kings
(photo courtesy
Tien
)
...these are a few of my favorite things!
Please join me at
Naughty & Nice!
The Vicar's Vice
-
Nichelle Newsletter
-Hottpants Holiday Party

The Tainted Lady
388 Grand St. (at Havemyer), Williamsburg
Thursday, December 16, 2004
8:00 PM
You remember
the last one
. The lingerie you see modeled that night can be bought as a present for yourself or a friend! Hope to see you there......
Also, my friend Sophia is the photographer for these sexy calendars!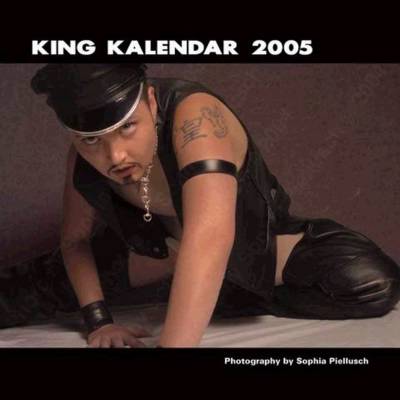 King Kalendar Productions & photographer Sophia Piellusch have pushed the gender bender & androgyny envelope w/ the premiere edition of King Kalendar 2005! Local artisans describe this evocative, glossy, mixed media Kalendar as "highly original" & "sex for the brain." As the photos tease, one may wonder, "Is it a man or a woman?" "Is s/he packing?" "Gay or straight?" "Kinky or vanilla?" With 14 full-color & sepia-toned photographs that portray confident & edgy she-men in a series of energetic poses, King Kalendar 2005 is a celebration of cultural & sexual diversity.
I'll have them at the party (I hope!) or email Sophia at
kingkalendarATyahooDOTcom
or
alcoviaATaolDOTcom.